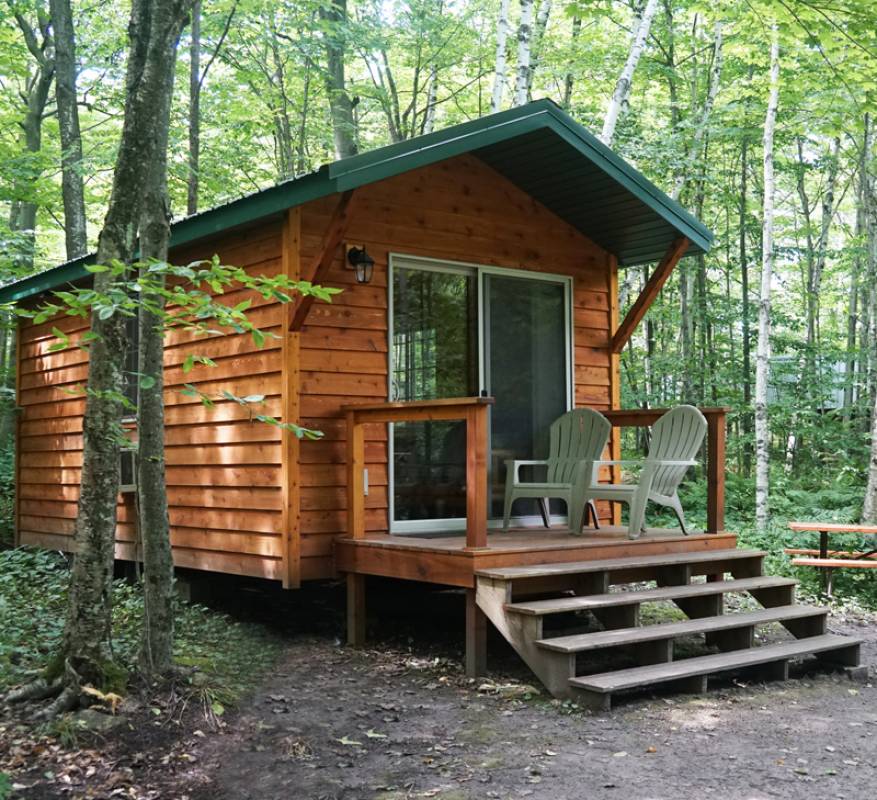 The Perfect Family Getaway
Due to the COVID-19, our pond inflatables and communal lodge will not be available until further notice. Restrooms and showers are all open. We apologize for any inconvenience.
We are open for the 2020 season until October 12! We offer basic tent campsites, electric and water campsites, large group site, horse-friendly sites, 8 rustic cabins, 2 deluxe cabins, and one premium cabin. All cabins are camping cabins in which campers are to provide their own linens, towels, and cooking/eating utensils.
In the heart of the campground, there is a recreational area with a large swimming pond with inflatable water toys surrounded by a sandy beach. There is also a playground area, sand volleyball court, and a mini-golf course. Inside the main lodge are flush toilets, showers, pool table, game room, and a laundry facility. Firewood and ice is available for purchase. Please note not all facilities are available due to the COVID-19 situation. Please call for more information.
Cabins
CABIN PRICES ARE BASED ON 2 ADULTS AND ANY CHILDREN ARE FREE.
ADDITIONAL ADULTS ARE $7.50/NIGHT PLUS TAX FOR A MAXIMUM NUMBER OF 4 ADULTS TOTAL PER CABIN.
*Holiday pricing (4th of July and Labor Day weekends) are an additional $10/night per cabin*
CAMPERS ARE TO PROVIDE THEIR OWN LINENS AND COOKING UTENSILS FOR ALL CABINS.
Pets in the pet-friendly basic cabins are an additional $10/night fee.
Rustic Cabins (without toilets)
Sink, 2 Doubles, 2 Twins, Microwave, Mini Fridge, Charcoal Grill. Pet friendly for an additional $10/night cleaning fee.
Rustic Cabins (with toilets)
Toilet, Sink, 2 Doubles, 2 Twins, Microwave, Mini Fridge, Charcoal Grill. Pet friendly for additional $10/night cleaning fee.
Toilet, Microwave, Mini Fridge, Charcoal Grill, Queen, 2 Doubles
2 night minimum
NO PETS
Full Bathroom, 2 Queens, 2 Twins, Microwave, Mini Fridge, Charcoal Grill
2 night minimum
NO PETS
Are you open year-round?
The campground is open May 15th – October 12th.
Is the campground pet-friendly?
Yes! We just ask that you keep your furry friends on a leash, picked up after, and kept out of our swimming pond. We do allow pets in only our basic cabins for an extra fee.
Do you sell firewood and ice?
Yes, we have firewood and ice for sale at the campground, as well as other camping necessities.
Is there a cancellation policy?
Cancellations need to be made 2 weeks or more prior to your arrival, in which your deposit will be refunded (minus any online booking fees and a 5% processing fee). Any cancellations made less than 2 weeks will forfeit any fees paid.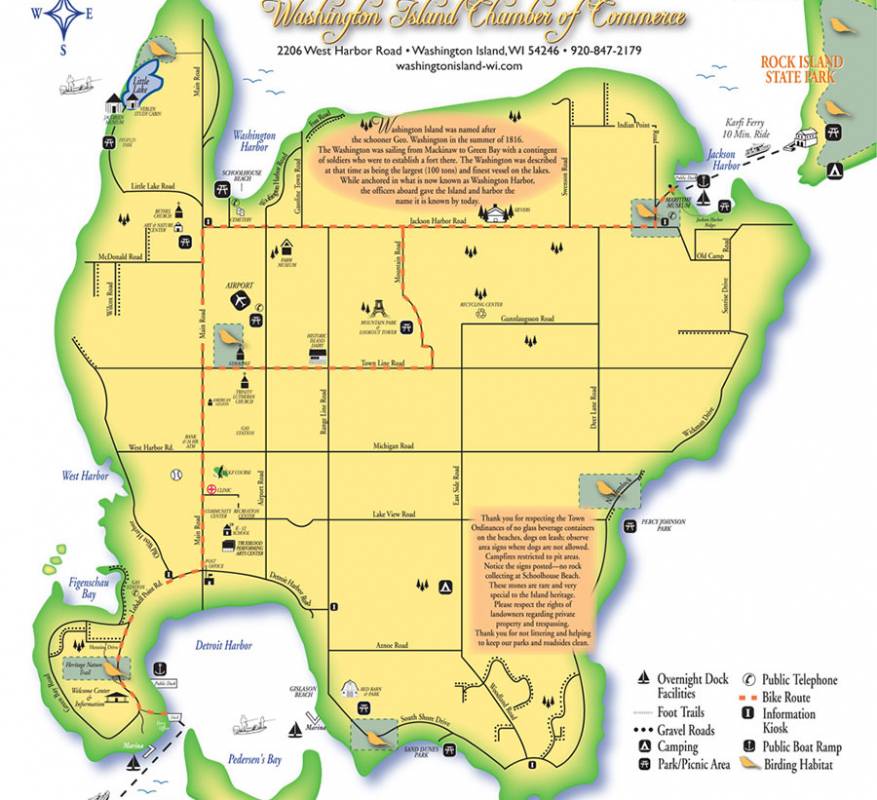 About the Island
Visit Door County's only year-round island community and the largest of Door County's thirty islands with over 35 beautiful square miles and over 100 miles of roads to explore and enjoy.
Your journey to Washington Island begins as you drive or walk onto the ferry and enjoy a scenic five mile route over crystal blue waters with views of the surrounding islands rocky shores, lush forests, and the serenity that you're seeking in your every day life. You're on ``Island Time`` now and your hectic pace becomes a distant memory and meaningful ``enjoyment`` begins.
Check out the Washington Island Chamber of Commerce website to view the ferry schedule, discover local attractions and plan your stay on the island.
Questions about the campground?
Please reach out to us anytime, and we'll get back to you as soon as we can.
Mike & Kayla Stults
Phone: (920) 847-2622
Address: 745 Eastside Road Washington Island, WI 54246